Milk Cans
K. K. Cans are made from Aluminum Alloy as per IS: 64430 &specification comply as per IS: 1825/1983.
K. K. Cans are made from one-piece monoblock design.
K. K. Cans have a minimum hardness of 85 BHN and higher body thickness to withstand dents from handling.
Bottom ring of milk can is press shrink fitted and then fully Mig welded all around for extra strength and longer life
Handles are properly bent with ends chamfered, which ensures firm grip.
Can lids are spot welded at five places and brazed all around with sanitary finish, which ensures hygiene.
Can and lids are pretreated and then anodized.
The high quality of K. K. Cans is maintained with the help of Precision Metallurgical instruments and on line inspection.
Available in 5, 10, 15, 20, 30, 40, and 50 Litre capacities.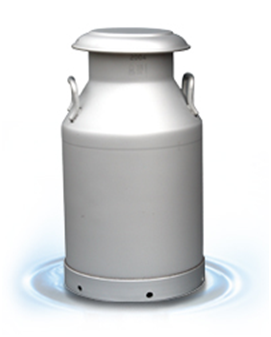 Technical Specification Of Aluminum Alloy Milk Can